IVD Upgrades
IVD (Icon Vehicle Dynamics) has made their mark with their Coilover technology starting with Toyota.  Over the year spreading their knowledge to most mid to full size trucks and SUV's. One of the most common misconceptions is that coilovers are for off-roading.  That couldn't be further from the truth.  Let's face it over 90% of the time trucks, Jeeps and SUV's is on pavement, THAT is where you will feel the difference and confirm your return on investment.  IVD has created multiple Stages to fit everyone's needs.   Below are your initial Stages,  CLICK HERE! to look your vehicle up and CONTACT US for our package price.  
STAGE 1 Is a great entry level kit to provide you with a leveled vehicle using a pre-tuned with adjustability.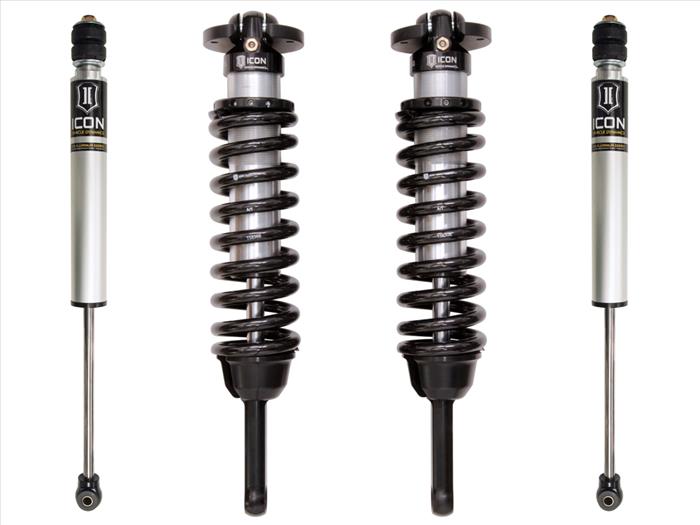 STAGE 2 in most cases improving the initial set up with new control arms (Aluminum shown) to help with increase wheel travel for the trails. Improvements of the rear suspension whether leaf or coil springs.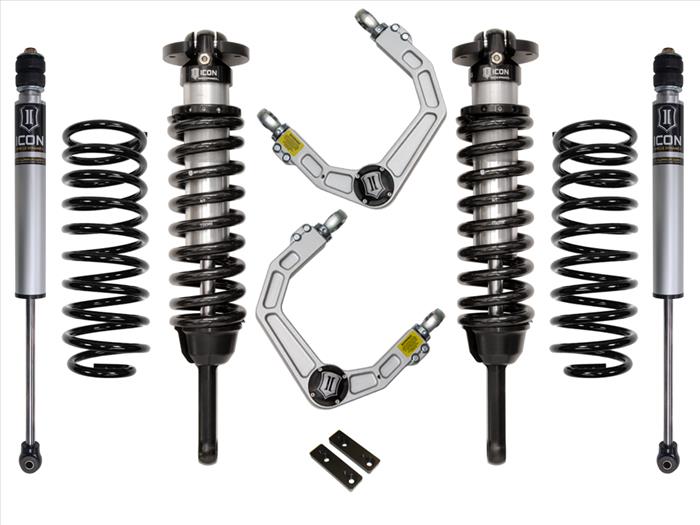 IVD WHEELS
ICON doesn't stop with improving ride but making your ride look right.  Wide selection of styles and finishes of wheels to give you that off-road look and functionality. Below are a few styles they offer.  Find what you like? Make sure to CONTACT US for our Lift, Wheel, Tire package!   CLICK HERE! and find the wheels you desire.